Discover more from Weekend Wisdom - Dan Isaacman
Weekend Wisdom | Ideas to Unwind Your Mind
Are You Under Mind Control?
How To Be Conscious
The Human Mind is a Strange Thing.
When you're looking at an object, it's often easy to point it out and say it's over there.
Philosophically speaking, you're experiencing it within your mind.
Your eye picks up light that's bouncing off the object from a physical perspective before you perceive the object in your brain. So even if we look out at the world and the universe, we only see a reflection.
When we look at a tree, we know the perception of the tree from our interpretation.
We Create our Reality.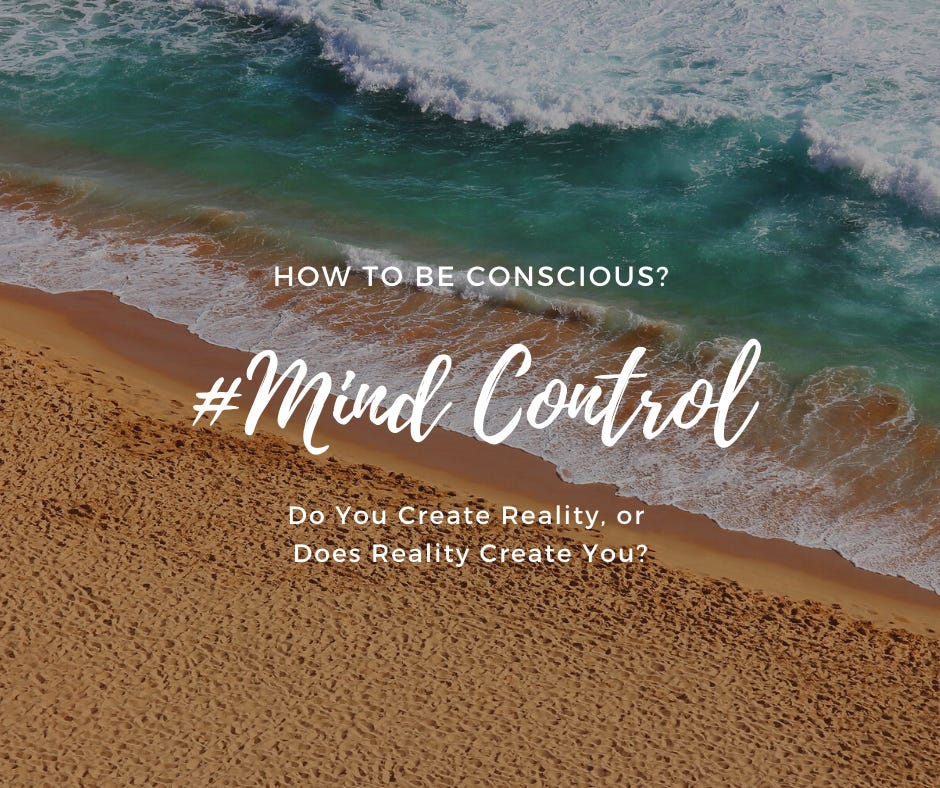 Can't you see your mind?
If you look deep inside the brain, as a surgeon does, it's unlikely that you will witnessed a thought when you poke around.
A brain is a fantastic machine for processing thoughts and emotions, but it is just a processor. Similarly, you can't cut up a computer hard drive and see the data inside. You need a sophisticated system to transduce (change energy) in order to;
understand

decode

decipher
In the case of the human, that electronic transducer is you.
Power Struggle
In an attempt to understand how our minds perceive the world, we try our best to control our thoughts. It seems genuinely like the only thing we can control.
Fighting for power over your mind is a battle you will likely lose because power struggles often end badly. It's like saying to your mind, try not to think of a blue bus.
In fairness, Our mind probably has more control over us and than we do of it. The "We" is the one inside of you, the one who sees, the true you, the constant.
I've never liked to give up control. I'm a terrible backseat driver.
During an experience on a two-person bicycle, I could not relinquish the steering control. I could not sit at the back while someone else steered the bike. I realised this was something I need to work on and continue to attempt to surrender.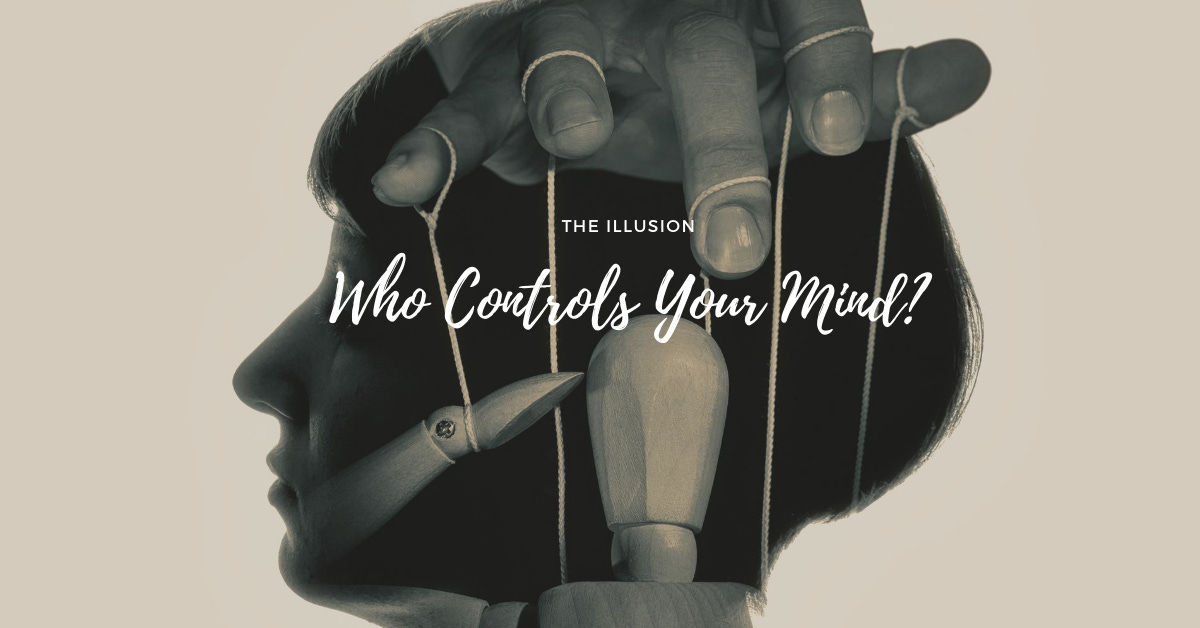 You might want to control it. Possibly you want to destroy it. Potentially, you may even want to listen to it.
The latter could be the worst choice ever. I recently started meditating and what that means for me is that I sit in a quiet place and observe my thoughts.
Focus drifts while you consciously take deep breaths and occasionally try tactics to let your thoughts pass through your mind. You see all your thoughts as an observer would, but you don't listen to them. You let them pass right through, like watching cars fly by from the side of the highway.
How to Surrender Your Soul
Finding a stillness inside takes mastery.
We all have a sense of what our conscious mind is. We have all once in our lives been "in the zone".
Maybe you were extremely young when this happened to you it might be hard to remember but what if you could reactivate that feeling of being one with your true self.
The sense of living in the moment and simply being is a state where all anxiety is lost. You are living in the present, aware of your surroundings. Nothing else matters than the moment itself.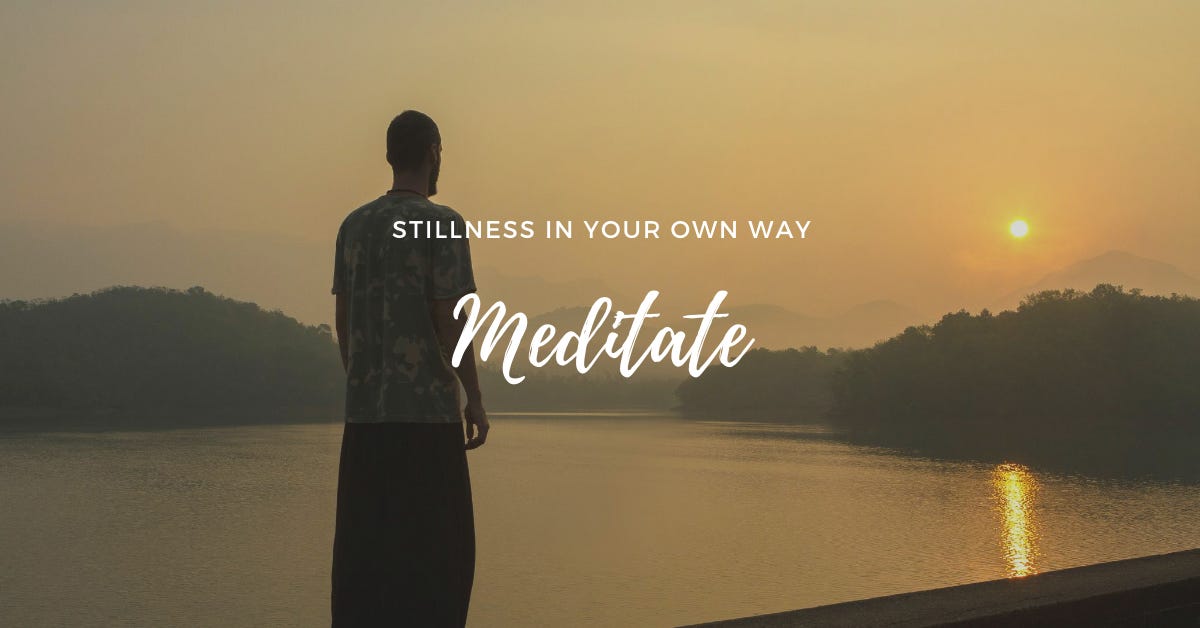 The act of being temporarily conscious gives you a massive competitive advantage over everyday life.
Meditation can amount to more patience.

Meditation can supplement patience.
It's is not easy to ignore your mind and as a result, we take ownership of our thoughts, not realising that they are harmful.
You would never speak to someone else the way that you berate yourself in your head.
practicing deeper states of consciousnesses through your own custom style of stillness and meditation, can help you train your mind muscles, and help you live in present state.
Not longing for the next moment is freeing and if you can be alone in your mind watching your thoughts rather than entertaining them. You have already won the game of life.